Prunier by Yannick
Alléno
16 Av. Victor Hugo, 75116 Paris | 01 44 17 35 85
The French Caviar designer continues to forge his legend.
Crédit photo : Nicolas Lobbestael
French caviar
Prunier

at the heart of the new menu
signed

Yannick Alléno

.
Prunier Victor Hugo, iconic place of Parisian gastronomy, gains in the kitchen the chef Yannick Alléno and revives its Art Deco decor, registered as a historical monument. The myth continues!
Icon of French gastronomy, the three-starred chef becomes the new ambassador of the Maison Prunier, both concerned with developing responsible and environmentally friendly gastronomy.
The great classics of the house are available in as many contemporary recipes. The legendary Christian Dior egg parades alongside oysters with almond milk and dill, grilled lobster, fettuccine alle vongole, salmon in Chardonnay jelly, and sea bass and sole meunière. The dessert cart will awaken all the most beautiful gourmet memories of childhood.
Glace Artichaud Caviar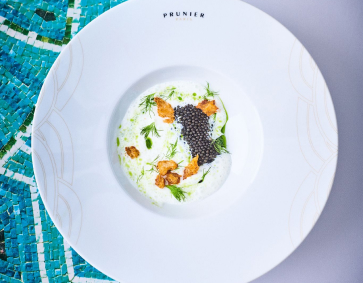 Soupe froide Caviar Baeri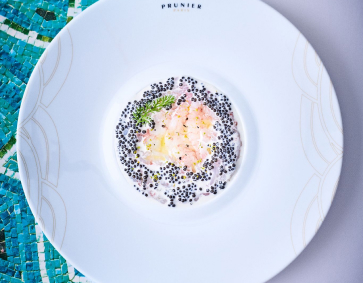 Langoustines crème de Caviar
Oeuf Christian Dior
Crédit photo : Nicolas Lobbestael
From the responsible and respectful breeding of the Manufacture Prunier, a few miles from Saint-Emilion, French caviar is at the heart of the party and the menu.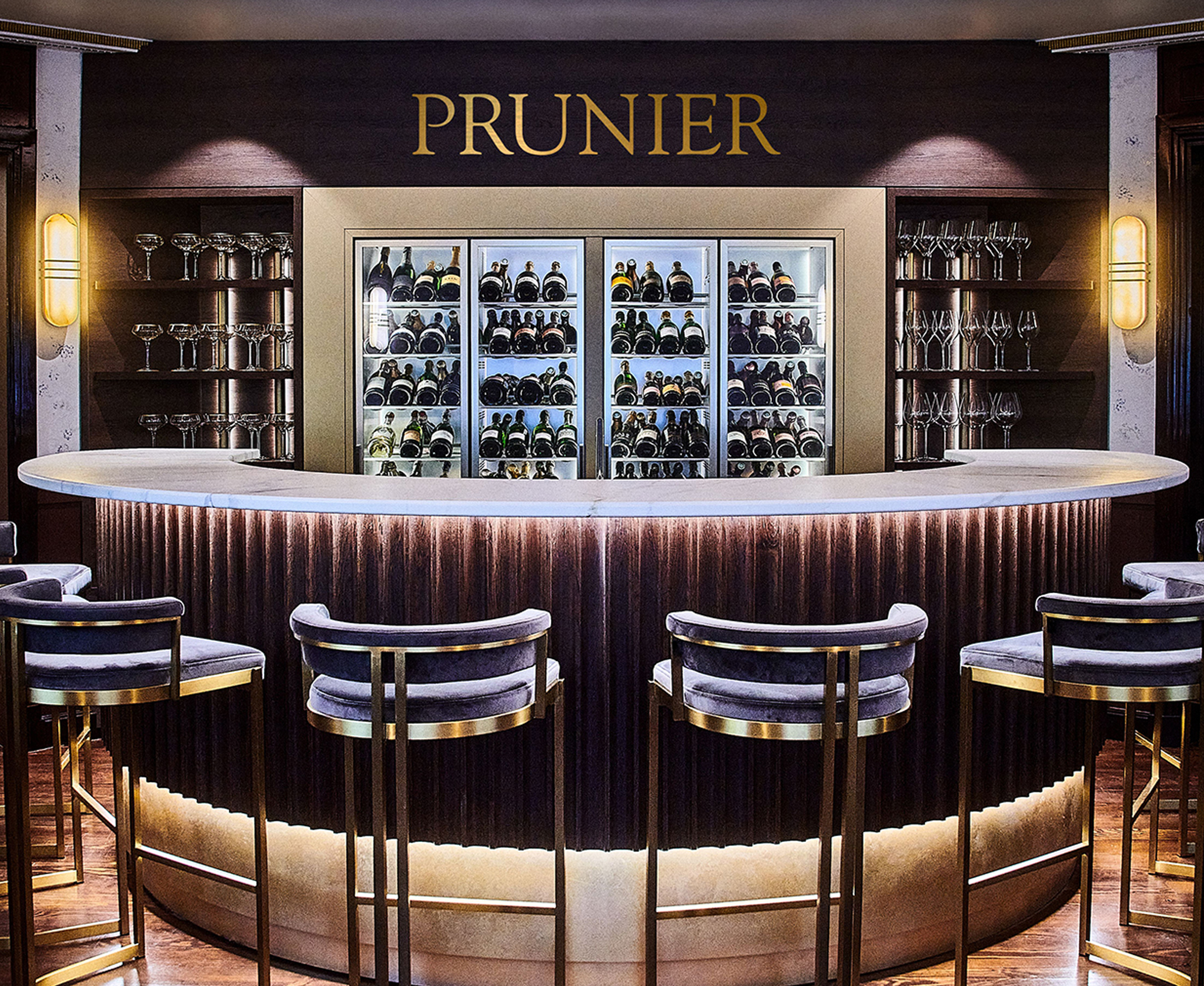 Prunier x
Alléno

to go

Coming soon
---
To satisfy all your desires and needs, you will soon be able to order a variation of the menu to take away in click and collect at the counter or live the gastronomic experience at the office or at home thanks to meal trays and their adapted art of the table.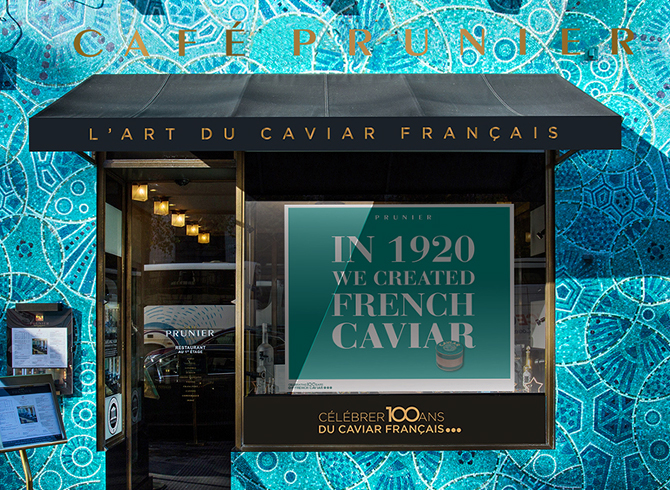 Prunier
Madeleine
15 Pl. de la Madeleine, 75008 Paris | 01 47 42 98 91
---
Located on Place de la Madeleine, Prunier Madeleine was conceptualized by the decorator Jacques Grange. He designed a contemporary place inspired by the mother restaurant located on Avenue Victor Hugo and created a gourmet and refined setting in the heart of Paris. In the store, you will find the famous Prunier caviars, Balik salmon and other fine foods alongside a selection of tableware. In the restaurant, the chef offers a cuisine based on sea products.
• wine menu