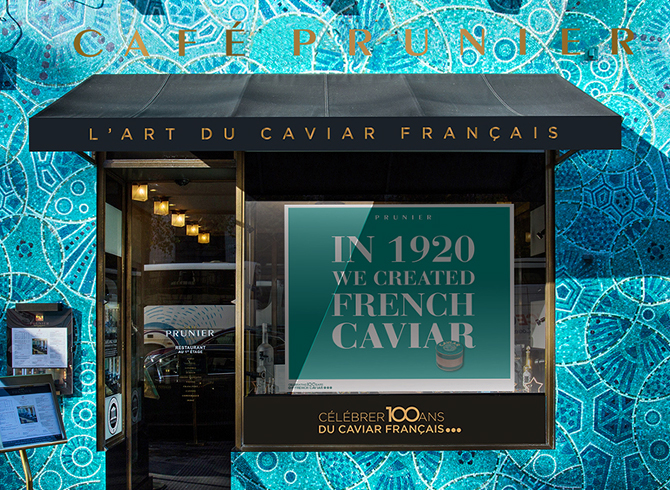 Prunier
Madeleine
15 Pl. de la Madeleine, 75008 Paris | 01 47 42 98 91
---
Located on Place de la Madeleine, Prunier Madeleine was conceptualized by the decorator Jacques Grange. He designed a contemporary place inspired by the mother restaurant located on Avenue Victor Hugo and created a gourmet and refined setting in the heart of Paris. In the store, you will find the famous Prunier caviars, Balik salmon and other fine foods alongside a selection of tableware. In the restaurant, the chef offers a cuisine based on sea products.
• wine menu
Prunier
Victor Hugo
16 Av. Victor Hugo, 75116 Paris | 01 44 17 35 85
---
The Prunier saga continues.
Prunier Victor Hugo is restoring its historic setting and will be closed for work as of June 1. See you in mid-September with many surprises.
We welcome you at Prunier Madeleine Restaurant and Boutique | 15 pl. de la Madeleine 75008 Paris
Book a table
Come and discover the new menu, the signature dishes, like the Christian Dior egg, and all the caviars you love. Our iconic restaurant welcomes you from Tuesday to Saturday, in its unique art deco atmosphere, rich in art and history.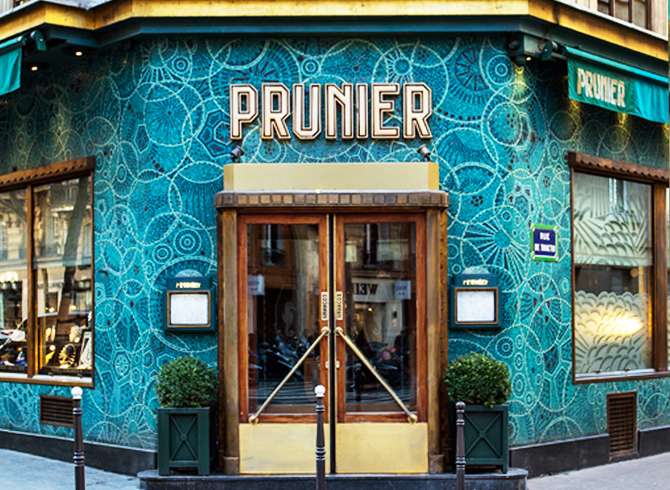 or enjoy the

tasting

experience.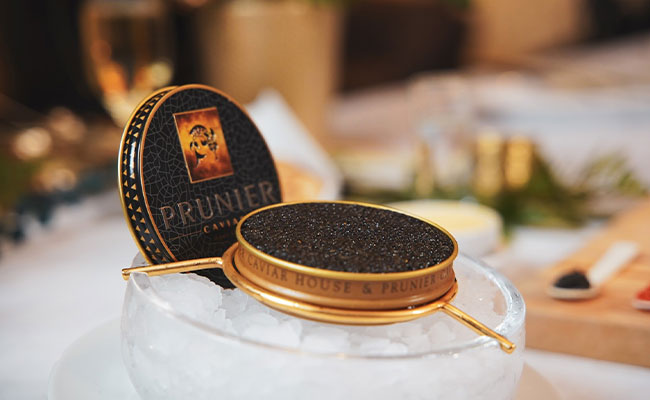 Each caviar is different and unique, like your palate. Host a private tasting to learn everything about caviar, compare flavors and discover the aromas that thrill you. This experience is even more striking when in a group, as everyone experiences different sensations. Our ambassadors are there to guide you.
Discover the experiences