Prunier, three centuries of a timeless art of living.
It is a state of mind, a philosophy and an art of living that has been perpetuated since 1872. Since the very beginning, the pioneers and visionaries of the company were committed to sustainability. They did so to protect and and pass on their passion for nature, the arts and the culture of excellence to future generations.

Émile Prunier contributed to the first measures to protect the environment and the species in the early 20th century. A kindred pioneer, Pierre Berger reinvented French caviar, a 100 years later, with the first caviar factory in the world and a restaurant listed as a historical monument.
A love of gastronomy,
caviar and seafood.
In 1921, Émile Prunier served his own caviar for the first time in his Parisian restaurant, made from sturgeons caught near Bordeaux and prepared on site in nine workshops. At the time, the Prunier restaurant welcomed Russian aristocracy as well as all of Paris. This was not a coincidence – it was the result of an incredible family adventure.
Discover our caviars
The Prunier factory, with respect for nature and passion for caviar.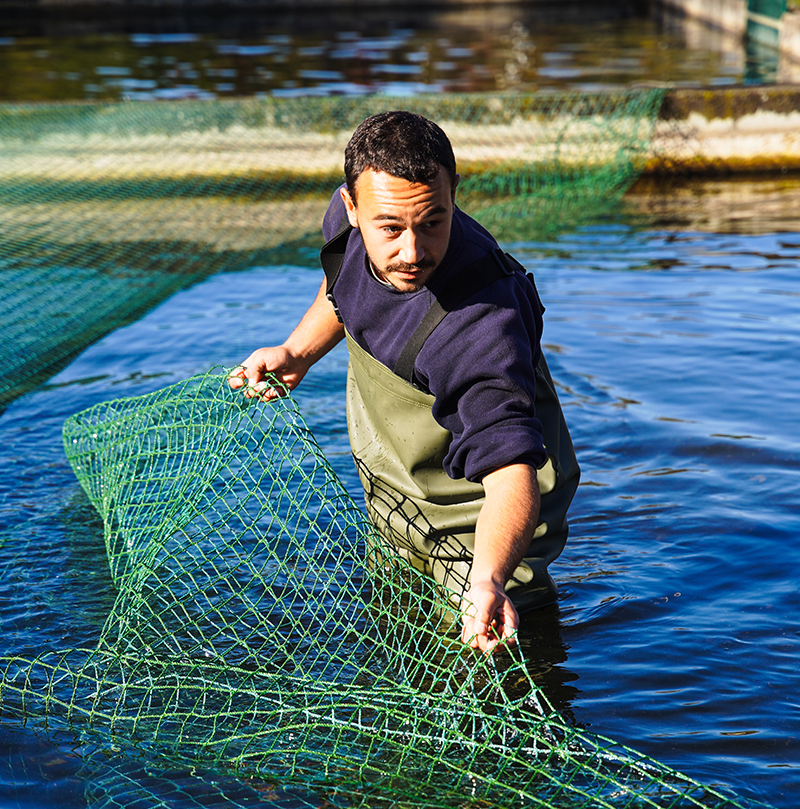 Surrounded by hectares of wilderness, the factory is fed by the Isle, a tributary of the Dordogne, which draws its source in the Massif Central, at an altitude of 375 meters. Since 1993, this unique and protected ecosystem has become the world standard of French caviar, thanks to our historical know-how and unparalleled expertise. Created long before any other breeding farm in the world, the Manufacture Prunier has been integrating the best practices since 1921.
Discover our caviars