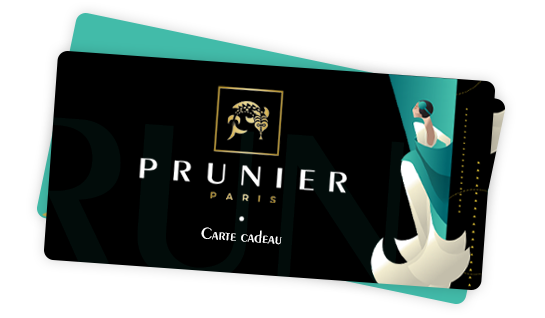 Gift
card
Offer a Prunier gift card to introduce your loved ones to the art of French caviar, salmon, tarama and the entire Prunier selection. Can be used online.
Offer a gift card
Private caviar
tasting
16 Av. Victor Hugo, 75116 Paris
The private tasting is an extraordinary gustatory journey into the art of French caviar by Prunier. Treat yourself to a unique opportunity to discover the magic of several caviars, their aromas and textures. A 100 years of French caviar know-how and historical preparations translate to a memorable sensation and experience with each grain. Guided by our ambassador, this initiation will give you the exclusive opportunity to discover your preferences and acquire a better understanding of the caviar universe.
Discover the tastings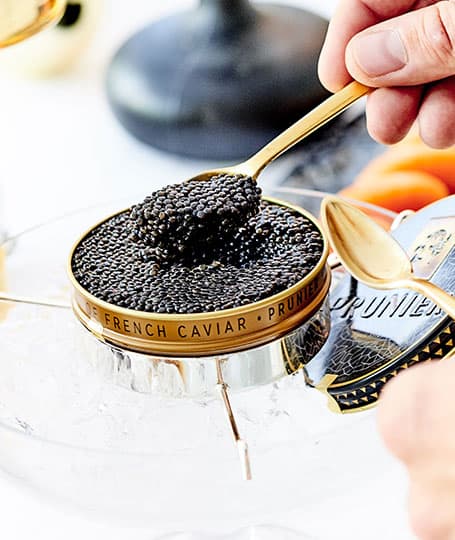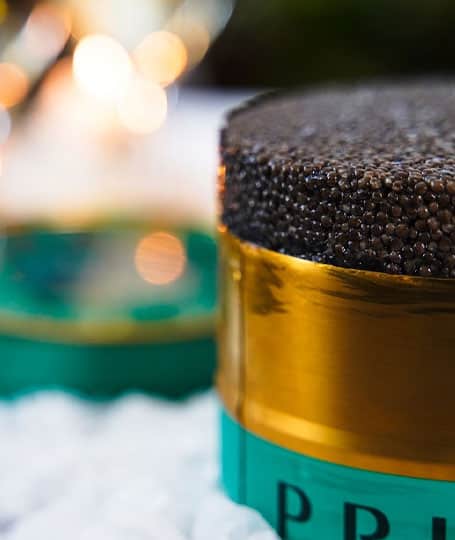 Book a table at the
restaurant
16 Av. Victor Hugo, 75116 Paris
Our emblematic restaurant in Paris welcomes you in a unique and timeless art deco atmosphere. Relive the great love encounters that happened here and revisit the legendary writers that this place, rich in art and history, has inspired. Discover our new menu and our "signature" dishes, such as the Christian Dior egg, and all our House products from Tuesday to Saturday, from 12 to 3 pm and from 7 to 11 pm.
Book a table
See the restaurant menu
Private

lounge
16 Av. Victor Hugo, 75116 Paris
Share Prunier's art of living in one of our two private lounges, IZBA or TRAKTIR, for your private and professional events. In these timeless settings, you can enjoy all the services and the restaurant's menu or a customized offer. You can also include an initiation to Prunier caviar for guests, such as a guided tasting by an ambassador of the house.
Book a private lounge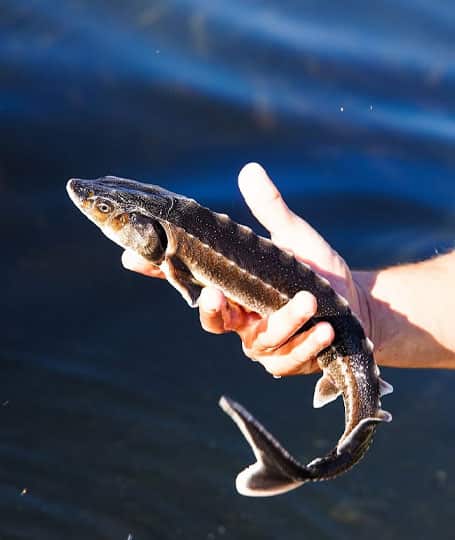 Stay at the
factory
Montpon-Ménestérol
Friends, customers and partners of Prunier will soon have the opportunity to live this fantastic experience. Discover the ecosystem of the factory, stay in our guest house and participate in a tasting of our famous French caviars. A unique setting for this initiation or rediscovery.
---
Available from March 2022
Register now on our waiting list. We will contact you for the organization.